Hangzhou Keli Chemical Equipment Co., Ltd.
Hangzhou Keli Chemical Equipment Co., Ltd. was established in 1998 on the basis of the Filtration Equipment Technology Development Center of China National Chemical Equipment Corporation under the former Ministry of Chemical Industry. In 2009, it was rated as a high-tech enterprise in Zhejiang Province. Specializing in the research and development, design and manufacture of filtration and separation equipment, it has a group of old experts and young professionals who have been engaged in the research and development of chemical machinery for a long time. National scientific and technological research projects, won many national and provincial awards.
The company's wholly-owned subsidiary—Zhejiang Huake Chemical Equipment Co., Ltd. is the company's processing and manufacturing base, with 10,000 square meters of workshops, all kinds of machining, sheet welding equipment, and D1/D2 pressure vessel manufacturing license .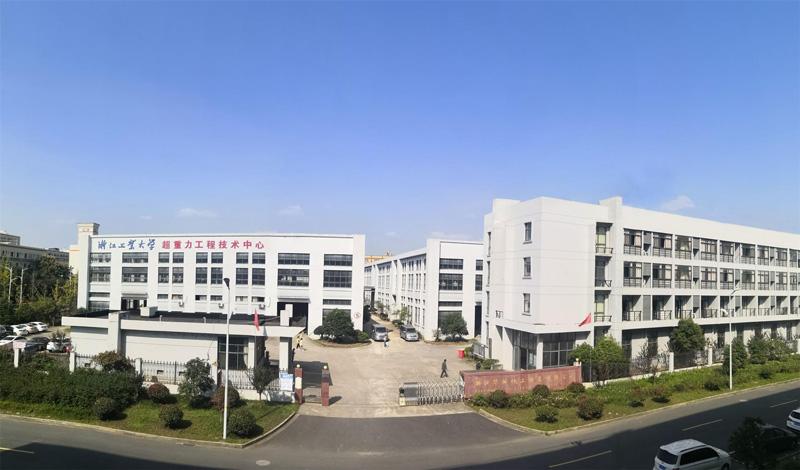 The company's subsidiary Hangzhou Huadong Chemical Equipment Industry Co., Ltd. is engaged in the sales and export of chemical equipment.
The main products of the company are BZ series supergravity bed, PF series turning disc filter, ZL series rotary table filter, GK series horizontal scraper discharge centrifuge, etc. Among them, a series of products such as turntable vacuum filter, turntable vacuum filter and second-generation horizontal scraper centrifuge have reached the domestic leading level. The BZ series supergravity bed was invented by Zhejiang University of Technology and jointly developed by our company. The first machine was industrialized in 2004. It was supported by the National Innovation Fund and has successfully passed the acceptance. The second prize of the Ministry of Science and Technology Invention Award, the second prize of the Provincial Science and Technology Progress Award, and the Chinese Patent Excellence Award. It is a project of the National Torch Program.
The company's business scope: manufacturing, maintenance, research and development, and design of filtration and separation equipment, pressure vessels, and chemical machinery.
The company's product range: supergravity bed (rectification machine), centrifuge, vacuum filter, complete set of rectification equipment, solvent recovery equipment, environmental protection equipment, various non-standard equipment, etc.
The company adheres to the principle of "quality first, customer first", creates high-quality products, implements excellent services, and advocates integrity management. The company will, as always, take "creating value for customers, saving resources for society, and improving the environment for human beings" as its own responsibility, constantly developing new processes to strengthen new technologies, manufacturing high-quality and efficient energy-saving and emission-reducing products, protecting the environment, promoting people's livelihood, and serving human beings. Have a blue sky, a clear water and make unremitting efforts!